Return to Scouters' Pages Home
Program Opportunities
---
Bell Penn State Scholarship
The Charles and Sharon Bell Scholarship for Citizenship and Leadership is available to BSA Eagle Rank and GSUSA Gold Award recipients for use at Penn State University.
Consideration for this scholarship will be given to all full-time undergraduate students enrolled, or planning to enroll, at Penn State University who continually demonstrate, through their actions and activities, a commitment to the principles of leadership and service to community, and who have a proven financial need. Recipients need not be members of the Boy Scouts or Girl Scouts, but candidates who have achieved the rank of Eagle Scout or Gold Scout will be considered to have demonstrated the required level of past commitment and will be given first preference.
Recipients must maintain or manifest promise of positive academic performance, and must maintain a record of service to their community.
For Information Contact:
Dr. Arthur Carter
Office of Student Affairs
101 Boucke Building
Penn State University
University Park, PA 16802-5902

Return to top

---
Recruiter Patch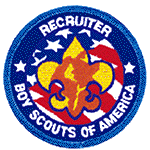 Invite a friend to join your troop, and you can earn this special collectible Boy Scout Recruiter patch.
Scoutmasters!
A troop's best recruiters are Scouts who are enthusiastic about Scouting and their troop's recent adventures.
Challenge your Scouts to invite their friends to join the troop.
Present the patch included in your program backpack to the first Scout who recruits a new member, then pick up additional patches at your council service center as membership applications are turned in.
The recruiting period is September through December 2002. Return to top

---
Sheriff's Office Offers Special Patch

The Berks County Sheriff's office in conjunction with the Sheriff's Association of the Commonwealth of Pennsylvania is proud to offer this special patch to be earned by all Boy Scouts in the Hawk Mountain Council.
This award is easy to earn. Just earn the Crime Prevention Merit Badge with a counselor approved by the Scoutmaster. Then call the Berks County Sheriff's office and make an appointment to visit.
You just need to visit the office to qualify.
Bring proof of Crime Prevention merit badge completion along and the above patch will be presented immediately.
The sheriff's office encourages all troops to take advantage of this great opportunity, but would like Scouts to visit in small groups, preferably by patrol.

Return to top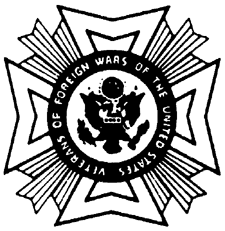 ---
VFW Scout Award
The Veterans of Foreign Wars of the US are sponsoring an Eagle Scout of the Year Award of $5,000 to sons or grandsons of VFW men or ladies. For more information, get in touch with your local V.F.W. Post or call Dick Schwartz at 610-678-6603.

Return to top

---
Pocono Environmental Education Center
A day or weekend program at the Pocono Environmental Education Center (PEEC) will be individually designed to meet your Boy Scout troop's needs.
You may choose from a variety of activities, including:
Forest Ecology
Wildlife Study
Camp Fires
Sensory Awareness
Challenge Courses
Outdoor Living Skills
Canoeing
Water Quality Monitoring
Ornithology
Orienteering
Environmental Issues
Astronomy
Interpretive Hikes
Night Hikes
Cross-Country Skiing
Pond Study
Service Projects & Volunteer Weekends for Older Scouts
PEEC is a residential center located in the Delaware Water Gap National Recreation Area, twenty miles southwest of the junction of NY, NJ, and PA. To arrange a trip for your scout troop, contact the Pocono Environmental Education Center, R.R. 2, Box 1010, Dingmans Ferry, PA 18328, (570) 828-2319 .

Return to top

---
Unit Management Software & ScoutNET
More and more units are purchasing software to manage their unit activities. They use the software to add registrations, renew unit charters, track advancements, collect a database of Scouting parents and adults, record hikes and campouts, produce permission slips, and print rosters. The capabilities of the different software programs vary.
The BSA now maintains registration with a new computer system called ScoutNET. One feature of ScoutNET is that data can be supplied to council in files created by compatible unit management software. Conversely, data can by supplied in file form by ScoutNET for use in unit managment software. This saves considerable time typing the information. However, all files supplied to council must be authenticated with paper copies with all of the proper signatures. Files will not be used under any circumstances without the proper signatures on paper copies.
The compatibility of unit management software with ScoutNET has several advantages for unit leaders. Primarily, unit leaders are assured of the accuracy of the data that becomes the official record for membership, advancements, addresses, telephone numbers, and other information for their members and leaders. The records they keep in their unit management software is usually gathered from original documents, such as the Scout's advancement record from his Boy Scout Handbook, or addresses and telephone numbers from the applications and/or directly from parents. Using the charter renewal and advancement file uploads, the council creates a record for each Scout that is an exact duplicate of the record that the unit is keeping.
The compatibility of unit management software with ScoutNET has several advantages for the council also. Two primary advantages include the accuracy of the data and time saved importing the data electronically rather than manually.
To benefit, the unit must be using approved unit management software. Information on these ScoutNET-compatible software programs follows:
---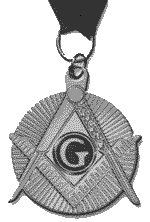 Daniel Carter Beard
Masonic Scouter Award
The Grand Lodge of Free and Accepted Masons of Pennsylvania in cooperation with the Boy Scouts of America has created a national Masonic recognition award for Freemasons who are active in serving youth through Scouting. The Daniel Carter Beard Masonic Scouter Award, named after Freemason and Founder of the Boy Scouts in America, was approved by the national headquarters of the Boy Scouts of America as part of its recently created Community Organization Award to recognize those who serve Scouting and are affiliated with a community based organization.
The award will be presented to a Master Mason who is currently a registered Scouter and active in a Scout unit, district, council or national affiliate, and has displayed outstanding dedication to the Scouting program through: development of scouting units; assisting lodges in forming units; exemplifying the Scout Law and Masonic virtues; recruiting Scouting volunteers; and strengthening the relationship between Freemasonry and Scouting. Work accomplishment and dedication, rather than a specific number of years in Scouting, will be the criteria for this award.
The Daniel Carter Beard Masonic Scouter Award consists of a certificate endorsed by the Grand Master of Masons, and a Boy Scouts of America approved Masonic neck medallion and knot patch to be worn with a Scout uniform. The neck medallion is a silver metallic medal of the square and compasses resting upon a sunburst and supported by a blue and silver ribbon. The knot patch is a gold colored square knot supported by a purple background with a gold border.
All Master Masons in good standing are invited to recommend a contemporary for the award. Petitions for the award will be available through lodge Secretaries.
The award is being administered nationally through the Grand Lodge F. & A.M. of Pennsylvania per request of the BSA. The Grand Lodge of Pennsylvania is providing all materials for the award at cost. The cost of the award kit is $20.00, which is borne by the candidate's lodge.
---
Other Informational Scouting Web Pages
These pages were all verified August 17, 2011.
---
Return to Scouters' Pages Home
---
This page was created in Adobe PageMill and BBEdit by .