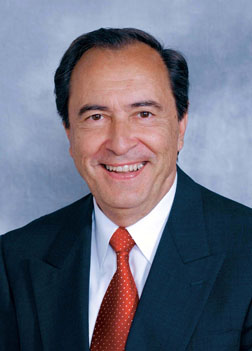 Forward
During the past century, our local Scouting movement has built a remarkable legacy of service and a rich history that deserves to be told. It is therefore fitting and appropriate that the Hawk Mountain Council has created this compendium of local Scouting history—"On My Honor, The Hawk Mountain Story ... 1908-2010"--to coincide with the 100th anniversary of Scouting. I am humbled and honored to have been asked to pen a foreword for this book of history.
Throughout my years of public service, I have had the privilege and honor to work collaboratively with many non-profit organizations whose mission it is to make a positive impact in the lives of young people. None of these programs have been more impactful and enduring in the Berks, Schuykill, and Carbon region than Scouting. Indeed, when one considers that Scouting in our area traces its roots back to the days when William Boyce first brought the movement to America, it is unique among youth programs in our region.
One of the greatest honors I have as an elected official is attending Eagle Scout Courts of Honor. Hawk Mountain Council boasts more than 5,000 Eagles and I think I have probably attended most of their Courts of Honor. I am always impressed with how these young men handle themselves. The character building impact that Scouting has had in their lives is readily apparently--they display respect for God, their country, the law, one another, and themselves. These values have helped them achieve their goals in Scouting and will help make them leaders in their careers, churches, and communities.
Scouting also is a family affair that spans generations. Parents play an integral role in helping their child grow and achieve in Scouting. And each and every parent can be proud of what their child accomplishes in Scouting. In fact, I recently was privileged to attend a Court of Honor for a young man in Oley and found out that I had attended his father's Eagle Court of Honor some twenty-five years earlier. What a wonderful gift to share with your son!
Scout leaders also play a key role in helping Scouts achieve. Indeed, without their dedication and leadership, Scouting would not be the success it is today. Their efforts have sustained the movement over the years and will ensure that it prospers tomorrow. Yesterday's Scouts are today's Scout leaders, and undoubtedly, the Scouts of today will assume that mantle of Scouting leadership tomorrow.
The historical annals of the Hawk Mountain Council and its forerunners are replete with examples of volunteers investing their time, talent, and treasure in Scouting for 60, 70, or even 75 years! That is truly remarkable. It is not only a testament to their extraordinary dedication of these men and women, but of the profound influence Scouting has had in their lives and their steadfast belief in the ideals it teaches.
This book is also a remarkable achievement. Everyone who has invested their time, talent, and energy in making it a reality deserves special thanks and congratulations for all of their hard work. For those who have been involved with Scouting, this work will provide hours of enjoyment and become a treasured keepsake. And for those who are not too familiar with Scouting, this book will provide both a historical record of Scouting's import and impact in our region and serve as a catalyst for them to support the movement. So I encourage everyone to enjoy this remarkable historical text and share it with your friends and neighbors; it is sure to become a favorite for them. Thank you.
Senator Michael A. O'Pake
Pennsylvania State Senate
HMC Book Project
5027 Pottsville Pike
Reading, PA 19605-1284