On My Honor ... The Hawk Mountain Story ... 1908-2010
The Hawk Mountain Council Centennial Memory Book!
Price Reduced from $50 to Only $25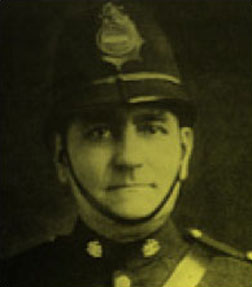 Chapter 5
Stories of
Appalachian Trail Council
The Appalachian Trail Council, which merged with the Daniel Boone Council in 1971 to form the Hawk Mountain Council, traces its roots back to 1908, shortly after Scouting was established in England and two years before the incorporation of the Boy Scouts of America. Credit for the early formation of Scouting in Pennsylvania is given to Lynn G. Adams, a state policeman who organized a Boy Scout troop in Pottsville in 1908. The troop was made up of two patrols, one sponsored by the Pottsville Mission and the other by the YMCA. When the Boy Scouts were incorporated by William D. Boyce in Chicago in 1910, Adams was named the first Scoutmaster in Pennsylvania, and he later served as the head of the Pennsylvania State Police.
The Schuylkill Council Organizes
Geoge D. Keller, Scoutmaster and Camp Director
Pine Grove has long history of Scouting
The Schuylkill Council become the Appalachian Trail Council
Joe Jones, Sr., is comfortable from Philmont to the Board Room
Financial woes prompt merger with Daniel Boone Council
HMC Book Project
5027 Pottsville Pike
Reading, PA 19605-1284
NEWSPAPER ARTICLES
---
---