On My Honor ... The Hawk Mountain Story ... 1908-2010
The Hawk Mountain Council Centennial Memory Book!
Price Reduced from $50 to Only $25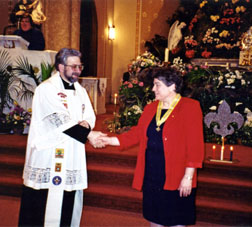 Chapter 12
We Remember...
Major Awards and Recipients
There are many awards within the Scouting organization, including those for service, achievement, bravery, leadership and training, and outstanding service. There also are religious awards and awards to recognize those who support Scouting. Some awards are presented through the Boy Scouts of America, while others come from various organizations. While awards recognize accomplishments, service and realized goals, they are not intended to be the inspiration for achievement. Scouts are encouraged to identify interests, and then engage in activities that advance those interests. Any awards received will acknowledge those advancements and accomplishments, but are not intended to be the reason for Scout pursuits.
James E. West Fellowship Awards
Earl P. Moyer
1910 Society
Founders Circle
Silver Beaver and Silver Fawn Awards
Silver Antelope and Silver Buffalo Awards
Spurgeon Awards
Distinguished Eagle Awards
Whitney M. Young, Jr. Awards
George Meany Awards
Cliff Dochterman Awards
Daniel Carter Beard Masonic Scouter Awards
Religious Awards
Spirit of Scouting Awards
Good Scout Awards
HMC Book Project
5027 Pottsville Pike
Reading, PA 19605-1284
NEWSPAPER ARTICLES
---
---