---
Rotary and Scouting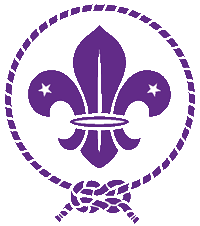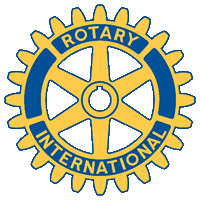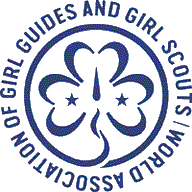 ---
Rotary International has been a partner with the Boy Scouts and Girl Guides in serving young people since their inception. As Rotary spread around the world, its support of Scouting and Girl Guiding also spread. In 1916, Rotarians in Edinburgh, Scotland, joined by 100 local Scouts, organized a special Christmas party for children whose fathers were serving in World War I. In 1922, the Rotary Club of Manila, Philippines, established a local Scout council. Rotary Clubs from Australia to Brunei built huts for Girl Guide groups.
The principles and goals of Rotary, Scouting and Guiding are closely allied. Character-building; service to country, to others, and to self; teaching leadership skills; and becoming aware of the world around us–these are all incorporated into the programs and activities of each organization. The values expressed in Rotary International's Motto and the Four Way Test greatly parallel those articulated in the Scout Oath, Law, Motto, and Slogan.
Rotarians have long served as role models, demonstrating leadership, character, and the value of selfless service to the community. Rotary founder Paul P. Harris was himself a recipient of Scouting's prestigious Silver Buffalo award in 1934. His and others' efforts represent to a high degree the slogan "Every Rotarian an Example to Youth."
One of the first interactions between Rotary and both Scouting and Guiding were in helping provide camps. Many early camps were called Camp Rotary and many such camps still exist. Rotary clubs also chartered or otherwise supported Scout and Guide groups. Today, Rotarians remain among the foremost sponsors of Scouting and Guiding, seeing it, like Rotary, as an excellent way to serve others. Rotary clubs in the United States charter over 1,400 Scouting units (Cub Scout packs, Boy Scout Troops, and Venturing crews) serving about 45,000 Scouts.
---
To Help Other People at All Times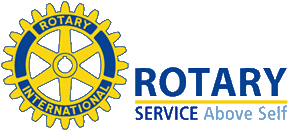 Such is the burden we carry as Scouters and Guiders. Coupled with our commitment to "Serve Above Self" as Rotarians, the opportunities to give of ourselves are endless. Many of us give of our time and talent on a local basis. Virtually every one of us has shown an interest in reaching out beyond our own borders through our affiliation with this fellowship.
Conversely, Scouting and Guiding has proven to be a strong partner in Rotary's mission "to help build a better world". One example is ShelterBox, which provides supplies designed to help an extended family of up to 10 people survive a disaster for at least 6 months. This project was started in 2000 by a Rotary Club in Cornwall, England. It has spread to become the largest project of any Rotary club in the world. Scout and Guide groups quickly joined in supporting ShelterBox. In 2009, The Scout Association officially became a partner in Shelter Box, and in 2012 Rotary International became a project partner. ShelterBox has worked on every continent, responding to earthquakes, tsunamis, floods, typhoons, hurricanes, volcanoes and conflicts.
The most recent IFSR report lists 1,118 active members in 45 countries.
---
IFSR World President, Dr. Fred Brenner
by IFSR Newsletter Editor, Steve Kesler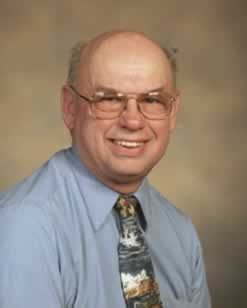 Herewith just a small portion of his life which truly gives meaning to "Service Above Self." 1964 Pennsylvania State University, Ph.D., Zoology (Ecology). Certified as a Senior Ecologist, Wildlife Biologist, Wetland Scientist, and Environmental Inspector. 1969 – Present, Full Professor of Biology, Grove City College; President and Chief Scientist, Brenner's Ecological Service; President and CEO Urban Wetland Institute; Member of 25 Professional Societies, including American Association for the Advancement of Science and American Institute of Biological Science. He holds many honors including to name just a few: Who's Who Among American's Teachers, Who's Who in the World, Who's Who in Education, Who's Who in Religion, Outstanding Educators in America, Silver Beaver, St. George Award, National Episcopal Church, Life Time Achievement Award, Fellow American Association for the Advancement of Science, James E West Fellow, and Paul Harris Fellow.
Dr. Brenner is Past President of French Creek Council, BSA; Past President National Association Academies of Science; Past District Governor for Rotary District 7280; and Chairman for the American Association for the Advancement of Science. He is the author of over 200 professional publications and the Editor of 14 technical books. He is a private consultant on water quality, wetlands, reclamation of devastated lands for individuals, engineering and legal firms and government agencies.
Just some of Dr. Brenner's service and accomplishment In Scouting not already mentioned above are: Eagle Scout and Vigil honor member of the Order of The Arrow and a Wood Badge course director. He has served on two National Jamboree Staffs, many council positions including Council President. He also currently serves at the Executive level on his Council and at the Northeast Region, and at local and district level positions with Rotary.
---
Rotary International Joins Scout Association as ShelterBox Project Partners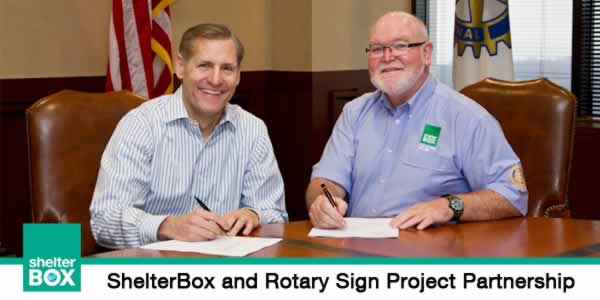 In 2009, The Scout Association officially became a partner in Shelter Box. In 2012, ShelterBox and Rotary International (RI) formed a project partner agreement, signed by John Hewe, Rotary International's General Secretary, and Tom Henderson OBE, ShelterBox Founder and CEO (pictured above).
ShelterBox began as a Rotary Club Millennium Project in 2000. Scout and Guide groups quickly joined in supporting ShelterBox. Today ShelterBox continues to have a significant input from Rotarians in its governance Board, senior management, operational capacity and international development, as well as support from Scout & Guide groups world wide in getting support and local groups in disaster areas in deploying the ShelterBoxes, which are very similar to what Scouts & Guides routinely use.
Through the new partnership, the two organizations will assist Rotarians to be part of a critical solution at times of disaster through providing humanitarian service when disasters occur in their area; engaging with ShelterBox in disaster preparedness initiatives within their country or District; and supporting ShelterBox readiness, awareness and capacity building.
---
RI President Ron Burton Is IFSR Life Member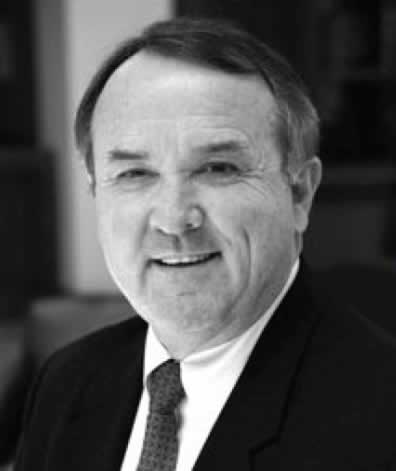 Little did Ron Burton realize as he walked down the hall at the Zone 33/34
Institute in Hilton Head, South Carolina that the IFSR team of Batman (Brian Thiessen) and Robin (Louis Venuti) were waiting for him. Louis sprung from the booth and presented RIPE Ron a life membership application all completed except the formalities of the credit card charge information. Ron - who has a long history of active involvement with Scouting in his Last Frontier Council - was pleased to fill in the missing information and join IFSR. One of his real mentors is IFSR Life member and PDG Don Adkins of his Norman, Oklahoma, Rotary Club in D 5770 -- retired Scout Executive at council, regional and national levels!
WELCOME Rotary International President RON D. BURTON to IFSR life membership!
---
Who Are We?

The International Fellowship of Scouting Rotarians (IFSR) is one of more than fifty Rotary Fellowship Groups established to bring together Rotarians with similar interests from around the world. This fellowship is not an agency, or controlled by, Rotary International, WAGGGS or WOSM.
It is made up of Rotarians, Rotarian spouses, Interact and Rotaract Members who are or were, also, members and/or supporters of the Scout and/or Girl Guide movements.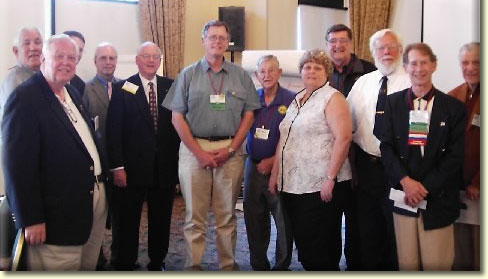 IFSR Annual Meeting at BSA National Meeting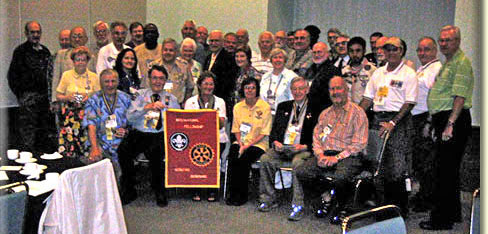 IFSR Annual Meeting at Rotary International Convention
Aim

The aim of IFSR is to develop a strong association internationally between Rotarians and associates who are, or have been, active members and/or supporters of the Scout Movement including national organizations that are members of the World Organization of Scout Movements (WOSM) or the World Association of Girl Guides and Girl Scouts (WAGGGS).
Objectives

The Objectives of IFSR include the following:
To encourage and foster the ideal of service by Rotarians to promote the growth and development of the Scout movement.
To provide opportunities for social and fellowship interaction among IFSR members.
To give active encouragement to Scouting at local, national and international levels.
To recognize individuals who have provided exceptionally unique service to Scouting and to Rotary.
Membership

Membership of IFSR is open to any Rotarian in good standing, Rotary spouse or partner or family member or associate who is presently (or has formerly been) a member and/or supporter of WOSM or WAGGGS organizations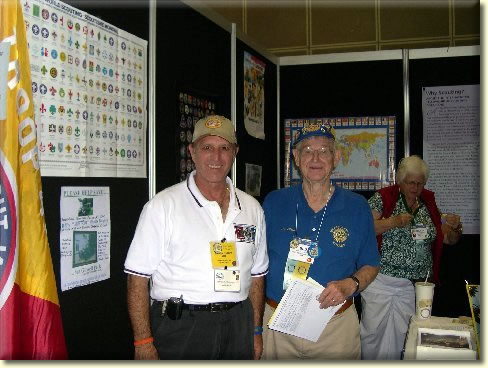 Bud Allison, 2008 World President - International Fellowship of Scouting Rotarians (IFSR) and Nathan A. Wolfstein IV, Co-Founder, Eagle Scout Parents - BSA National Parent Initiative, 2008-09 Rotary District 5260 Community Service Chairman and 'Recently Appointed' IFSR Webmaster,
at the IFSR Booth at the Rotary International Convention.
---
---
About the International Fellowship of
Scouting Rotarians
At the Rotary International Convention held in Mexico City in 1991, several Rotarians who were also Scouters met and discussed how to provide an outlet for both interests through a fellowship group within Rotary International. It was felt that because of these dual interests and involvement, there should be many opportunities for past and present Scouters to further the Scouting/Rotary ideals and relationships at local, regional, national, and international levels.
Thus was born the International Fellowship of Scouting Rotarians. Numbering over 1,000 members worldwide at the present time, this group is aiding the on-going spirit of Service Above Self. After approval was received from Rotary International, IFSR joined the over 60 different Fellowships and Action Groups sanctioned by Rotary International in which active Rotarians may share their interests and hobbies.
Like original Scouting, the first such group was located in the British Isles (RIBI) and is now spreading throughout the Rotary and Scouting worlds. Canada, Eastern Russia (RI District 5010), the United States, Mexico and the Caribbean were formed into the Inter-American Region. The IFSR is structured along the lines of the World Organization of Scout Movement, which has six distinct regions or areas for administrative purposes - European, Eurasian, African, Australian, Interamerican, and Asian.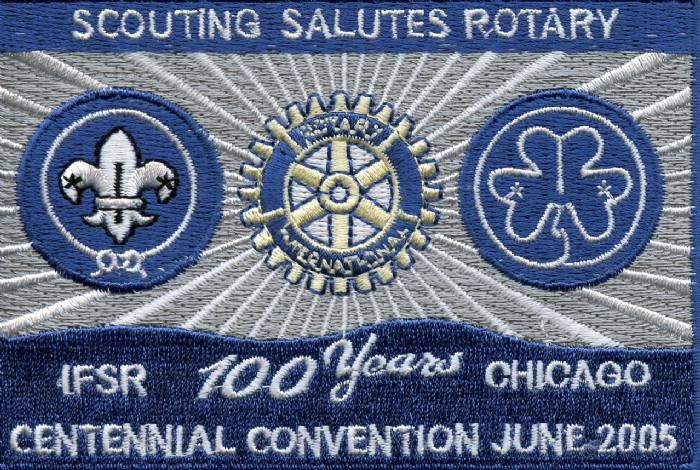 Items contained throughout the website have been updated on date indicated at the bottom of each page.
This site last updated on Tuesday, January 28, 2014