Linked In

IFSR Group
---
Rotary and Scouting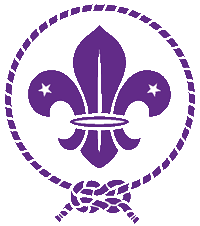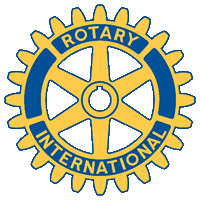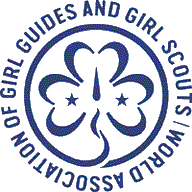 ---
Rotary International has been a partner with the Boy Scouts and Girl Guides in serving young people since their inception. As Rotary spread around the world, its support of Scouting and Girl Guiding also spread. In 1916, Rotarians in Edinburgh, Scotland, joined by 100 local Scouts, organized a special Christmas party for children whose fathers were serving in World War I. In 1922, the Rotary Club of Manila, Philippines, established a local Scout council. Rotary Clubs from Australia to Brunei built huts for Girl Guide groups.
The principles and goals of Rotary, Scouting and Guiding are closely allied. Character-building; service to country, to others, and to self; teaching leadership skills; and becoming aware of the world around us–these are all incorporated into the programs and activities of each organization. The values expressed in Rotary International's Motto and the Four Way Test greatly parallel those articulated in the Scout Oath, Law, Motto, and Slogan.
Rotarians have long served as role models, demonstrating leadership, character, and the value of selfless service to the community. Rotary founder Paul P. Harris was himself a recipient of Scouting's prestigious Silver Buffalo award in 1934. His and others' efforts represent to a high degree the slogan "Every Rotarian an Example to Youth."
One of the first interactions between Rotary and both Scouting and Guiding were in helping provide camps. Many early camps were called Camp Rotary and many such camps still exist. Rotary clubs also chartered or otherwise supported Scout and Guide groups. Today, Rotarians remain among the foremost sponsors of Scouting and Guiding, seeing it, like Rotary, as an excellent way to serve others. Rotary clubs in the United States charter over 1,400 Scouting units (Cub Scout packs, Boy Scout Troops, and Venturing crews) serving about 45,000 Scouts.
---
IFSR & The Unnoticed Intersection
by Dr. Johannes Winter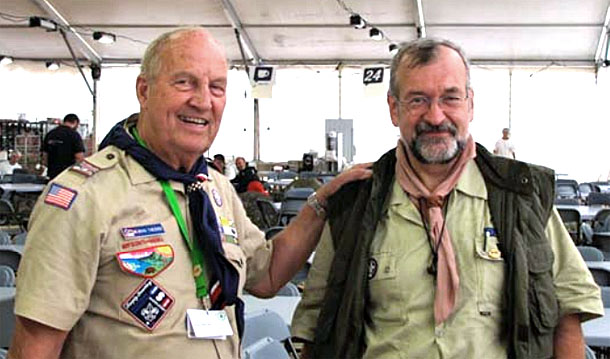 Brian Thiessen with Dr. Johannes Winter of Nanheim, Germany at the IFSR Meeting on July 29, 2011, in Sweden.
Parallels between Rotary and the Boy Scouts are numerous, and the potential remains unused in my country (Germany).
Scouting's educational goals - based on a system of values established by the Scout Law and Promise - promote the development of young people to be responsible citizens who play an active and constructive role in their community, "creating a better world". The Scout Slogan, "Do A Good Turn Daily", represents the social commitment of service to society. The parallels between the Four-Way Test and the Scout Law, Promise and Motto "Be Prepared!" are significant. So it is not surprising that in the early 90s, at the suggestion of a group of British Rotarians who were also scouts, the International Fellowship of Scouting Rotarians (IFSR) was launched.
The IFSR goal is a strong international forum of Rotarians who are also Scouts to promote Scouting at local, national and international levels – there are around 1,300 US Rotary clubs actively involved.
Unfortunately, Germany has only a small number of members in this Rotarian brotherhood of scouts, though certainly, in their youth, very many Rotarians were in the Boy Scouts. From the Rotarian viewpoint, the Scout Movement is definitely worthy of support – in part because of the many substantive commonalities. The IFSR is looking forward to having even more members from Germany (and throughout the world).
[This was originally published in the October 2015 Rotary Magazin in German.]
---
To Help Other People at All Times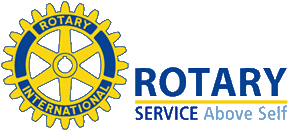 Such is the burden we carry as Scouters and Guiders. Coupled with our commitment to "Serve Above Self" as Rotarians, the opportunities to give of ourselves are endless. Many of us give of our time and talent on a local basis. Virtually every one of us has shown an interest in reaching out beyond our own borders through our affiliation with this fellowship.
Conversely, Scouting and Guiding has proven to be a strong partner in Rotary's mission "to help build a better world". One example is ShelterBox, which provides supplies designed to help an extended family of up to 10 people survive a disaster for at least 6 months. This project was started in 2000 by a Rotary Club in Cornwall, England. It has spread to become the largest project of any Rotary club in the world. Scout and Guide groups quickly joined in supporting ShelterBox. In 2009, The Scout Association officially became a partner in Shelter Box, and in 2012 Rotary International became a project partner. ShelterBox has worked on every continent, responding to earthquakes, tsunamis, floods, typhoons, hurricanes, volcanoes and conflicts.
The most recent IFSR report lists 1,118 active members in 45 countries.
---
Message from IFSR World President,
PDG Harold Friend, MD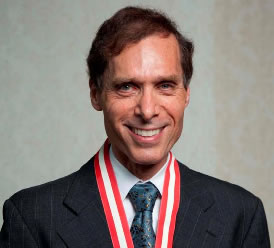 Dear Fellow Scouting Rotarians.
Our International Fellowship of Scouting Rotarians was established with the goal of fostering the idea of service by Rotarians to advance the growth and development of the Scout movement around the world. Many of you have made major contributions to the success of our Fellowship over the years. Thank all of you for your past efforts and support.
Now is the time to look forward to the next year or two and discover new and innovative ways that we can improve and enhance the Scouting experience for the youth all over the world by assisting Scouting at the local, national and international level.
How can we strengthen the relationship between Scouting, Rotary and IFSR? First, we must focus on retention of those who are already involved in IFSR and enhance recruitment of new IFSR members. I ask each of you to recruit at least one additional member during the next year. Considering that over 50% of Rotarians have either a direct or indirect relationship to Scouting, it should be easy but I understand how difficult that can be oftentimes. I am proposing all members who pay annual fees should have a $10 reduction in their renewal fee for each new member that they have recruited during the past year. Recruit three new members and your renewal fee will be waived for the following year.
Second, an important idea learned during my tenure as an Adult Scouting leader, "two deep leadership." Every year we rely on the Nominating committee and only a few members to make an effort to recruit officers. It is time to expand our officer recruiting. We all are very experienced in developing new leaders as every position in Rotary, e.g. Club President, District Governor, each one year. If you have suggestions send them to the Nominating committee chair or your Regional chair. Recruit a Rotarian to take a position with IFSR and ask the Nominating committee chairs to move you to a new position. As part of this process, Past IFSR President PDG David Judge, upon my request, has accepted the position of RIBI Section Chair for '14‐'15.
Third, returning to our goal, what can you do to enhance the Scouting experience for youth. There are so many ideas and each of you has the unique ability to make at least one idea happen. This may be involve your local unit or anywhere in the leadership. From the more global perspective I invite each of you to become a Baden‐Powell Fellow (World Scout Foundation), Olave Baden Powell Society (WAGGGS Foundation), James West Fellow (Boy Scouts of America) and/or pledge your support to one of the regional Scout Foundations (each WOSM region has a Foundation). You will see more information regarding these opportunities in subsequent editions of the Scouting Rotarian newsletter.
Thank you for maintaining your membership and interest. I look forward to hearing from you with ideas and your personal thoughts about what position you would consider taking for the next year. Let us proceed to the '14‐'15 year with great expectations and confidence.
Yours in Scouting and Rotarian Fellowship,
PDG Harold Friend, MD '14‐'16 IFSR President
---
IFSR World President, PDG Harold Friend
by IFSR Newsletter Editor, Steve Kesler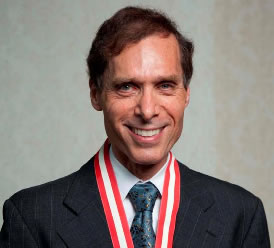 Dr. Friend is Board Certified Neurologist, Adjunct Research Professor in Brain Sciences and Complex Systems (FAU) and Assistant Medical Director, MedSolutions; former Clinical Director, Neuroscience and Neurobehavior at the FAU School of Biomedical Sciences, U Miami Miller School of Medicine, and Clinical Professor in Biomedical Science, FAU; Fellow of the American Academy of Neurology and Special Expert Witness for the Florida Board of Medicine. BA '68 High honors and special honors in psychology (University of Texas). MD '72 (University of Texas Southwestern Medical School, Dallas).
Dr. Friend is Rotary International Past District 6930 Governor, 1998‐9, and Past President of the Boca Raton Rotary (95‐6). He has served as District World Fellowship Chair, District Conference Chair ('95), Governor's Group Representative, District Foundation Annual Giving Chair, Chairman of the D6930 College of Governors, Zone Coordinator for Children at Risk (99‐00) & Community Service (00‐01), Zone Director Nominating Committee (2004), District 6930 PolioPlus Chair (09‐11). International Fellowship of Scouting Rotarians, International President 99‐02, International Commissioner 02‐05 and Chair Nominating Committee 98‐12. He served 12 terms, over a 21 year period, as International Chairman of the International Fellowship of Running and Fitness Rotarians. In this position he helped to sponsor 100s of health and fitness events including building a fitness park in India, after school fitness activities in 5 Asian countries, 15 annual run/walks on Mt. Missen, a sacred mountain in Japan, and numerous road races that financially benefited organizations that involved children world‐wide. International Chair, Rotarian Wellness and Fitness Fellowship, 2010‐2012. In 2004‐5 he was a member of the Rotary Fellowships Committee. Twenty‐seven years of perfect Rotary attendance. Rotary District Foundation Service Award in 1992 and 1995, Presidential Commendation for Service to the Programs of Rotary in 1993 and Presidential Citation for Leadership in 1999. His photo appeared on the front cover of the May 2003 edition of "The Rotarian." Paul Harris Fellow. Major Gifts Benefactor, Rotary Foundation
Dr. Friend received the Eagle Scout with Bronze Palm, Air Explorer Silver Award and Order of the Arrow Vigil Honor. Adult positions in Scouting including Scoutmaster (14 Eagle Scouts in 3 years), Gulf Stream Council President, Area Vice‐President and President (Scout Councils in Florida and Georgia), Southern Region Board, Chairman of the BSA Direct Service and International Representative sub‐committees of the BSA International Committee, BSA National Advisory Board and President of the Inter‐American Scout Foundation (North, Central and South America). He has received numerous adult Scouting recognitions including Silver Beaver, Wood Badge, Distinguished Commissioner, International Scouter's Award, Distinguished Eagle Scout, Silver Antelope, Commodore level of Order of Condor, Baden Powell Fellow (Presented by the King of Sweden) and International Benefactor of the World Scout Foundation. He has served on the staff of National Jamborees, Order of the Arrow Conferences and the National Training School at the Philmont National High Adventure Scout camp. In 2008 he received the Silver Buffalo Award, the highest national honor presented by the Boy Scouts of America to an adult.
In 2010 he received the Youth in the Americas Award, highest adult honor presented in the InterAmerican Region (North, Central and South America), WOSM.
Dr. Friend has been on the Executive Board of the United Way of Palm Beach County and past president of the Boca Raton Road Runners Club. His hobby is fitness and has completed 29 marathons including 3 Boston Marathons. He still runs 3 miles every morning, works out at a gym 3 days a week and plays tennis regularly. He was listed in numerous editions of Who's Who in America and Who's Who in the World.
His children attended St. Andrew's High School in Boca Raton. His daughter, Reed, BA, George Washing‐ ton University; MD with honors, '09, Ross U. '09‐'12 Medical resident. '12‐'13 Chief resident in Internal Medicine, ECU. Hematology/Oncology fellowship 2013‐6, ECU. His son, Chad, '10 graduate of UCF, '13 Nova Law School (with honors) and 2013‐4 Master of Law in securities at Georgetown University. He has two grandsons, Carter, born 2010 and Lincoln, born 2013.
---
RI President Ron Burton Is IFSR Life Member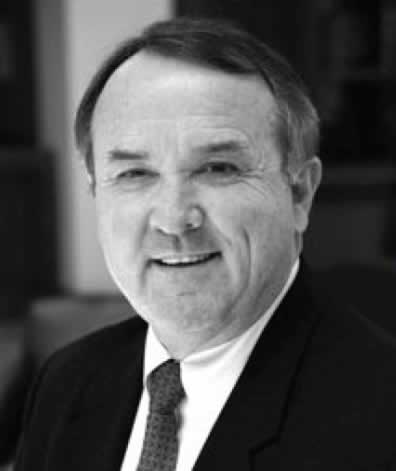 Little did Ron Burton realize as he walked down the hall at the Zone 33/34
Institute in Hilton Head, South Carolina that the IFSR team of Batman (Brian Thiessen) and Robin (Louis Venuti) were waiting for him. Louis sprung from the booth and presented RIPE Ron a life membership application all completed except the formalities of the credit card charge information. Ron - who has a long history of active involvement with Scouting in his Last Frontier Council - was pleased to fill in the missing information and join IFSR. One of his real mentors is IFSR Life member and PDG Don Adkins of his Norman, Oklahoma, Rotary Club in D 5770 -- retired Scout Executive at council, regional and national levels!
WELCOME Rotary International President RON D. BURTON to IFSR life membership!
---
Who Are We?

The International Fellowship of Scouting Rotarians (IFSR) is one of more than fifty Rotary Fellowship Groups established to bring together Rotarians with similar interests from around the world. This fellowship is not an agency, or controlled by, Rotary International, WAGGGS or WOSM.
It is made up of Rotarians, Rotarian spouses, Interact and Rotaract Members who are or were, also, members and/or supporters of the Scout and/or Girl Guide movements.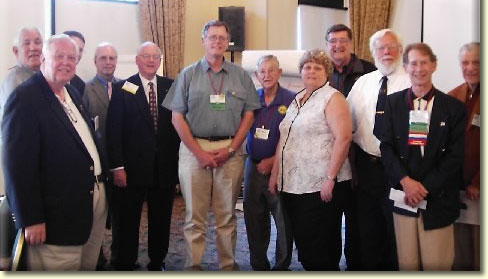 IFSR Annual Meeting at BSA National Meeting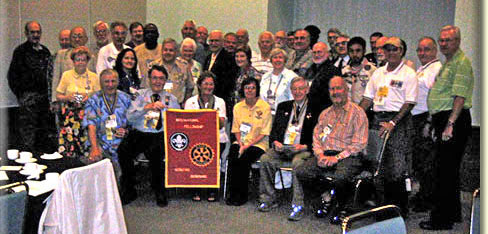 IFSR Annual Meeting at Rotary International Convention
Aim

The aim of IFSR is to develop a strong association internationally between Rotarians and associates who are, or have been, active members and/or supporters of the Scout Movement including national organizations that are members of the World Organization of Scout Movements (WOSM) or the World Association of Girl Guides and Girl Scouts (WAGGGS).
Objectives

The Objectives of IFSR include the following:
To encourage and foster the ideal of service by Rotarians to promote the growth and development of the Scout movement.
To provide opportunities for social and fellowship interaction among IFSR members.
To give active encouragement to Scouting at local, national and international levels.
To recognize individuals who have provided exceptionally unique service to Scouting and to Rotary.
Membership

Membership of IFSR is open to any Rotarian in good standing, Rotary spouse or partner or family member or associate who is presently (or has formerly been) a member and/or supporter of WOSM or WAGGGS organizations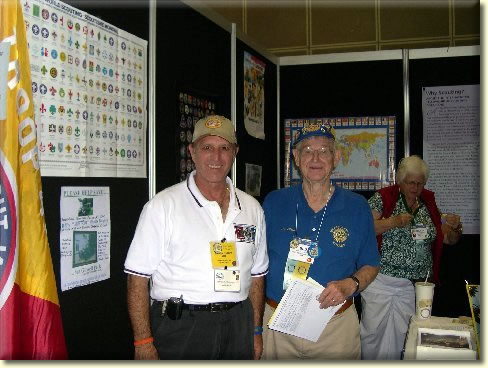 Bud Allison, 2008 World President - International Fellowship of Scouting Rotarians (IFSR) and Nathan A. Wolfstein IV, Co-Founder, Eagle Scout Parents - BSA National Parent Initiative, 2008-09 Rotary District 5260 Community Service Chairman and 'Recently Appointed' IFSR Webmaster,
at the IFSR Booth at the Rotary International Convention.
---
---
About the International Fellowship of
Scouting Rotarians
At the Rotary International Convention held in Mexico City in 1991, several Rotarians who were also Scouters met and discussed how to provide an outlet for both interests through a fellowship group within Rotary International. It was felt that because of these dual interests and involvement, there should be many opportunities for past and present Scouters to further the Scouting/Rotary ideals and relationships at local, regional, national, and international levels.
Thus was born the International Fellowship of Scouting Rotarians. Numbering over 1,000 members worldwide at the present time, this group is aiding the on-going spirit of Service Above Self. After approval was received from Rotary International, IFSR joined the over 60 different Fellowships and Action Groups sanctioned by Rotary International in which active Rotarians may share their interests and hobbies.
Like original Scouting, the first such group was located in the British Isles (RIBI) and is now spreading throughout the Rotary and Scouting worlds. Canada, Eastern Russia (RI District 5010), the United States, Mexico and the Caribbean were formed into the Inter-American Region. The IFSR is structured along the lines of the World Organization of Scout Movement, which has six distinct regions or areas for administrative purposes - European, Eurasian, African, Australian, InterAmerican, and Asian.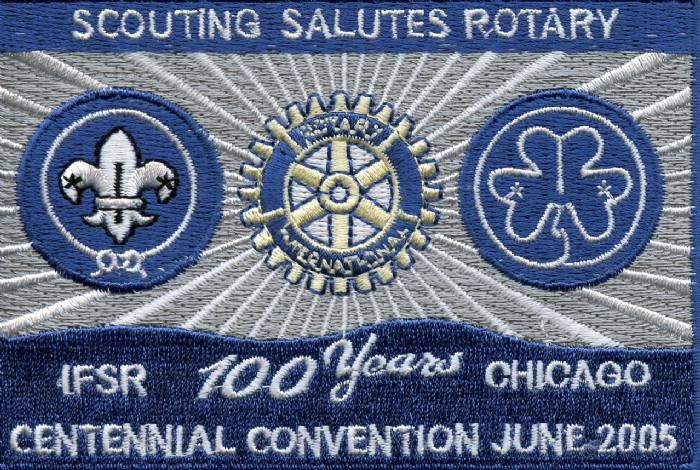 Items contained throughout the website have been updated on date indicated at the bottom of each page.
This site last updated on Friday, February 19, 2016